Rolled Threads, Cut Threads, What Is the Difference?
Questions about rolled internal threads come up all the time. Why would a fastener manufacturer want to provide internal threads using a rolled rather than a cut process? Are rolled threads as strong as cut ones? These are all good questions. GSRTHREADS will take you through the answers.
The Benefits
Rolled female threads give manufacturers exactly the same benefits as rolled male threads. However, rolled internal threads displace material instead of producing scrap in the form of swarf. This saves raw material. Rolling female threads is faster than cutting threads, so more parts per hour can be produced.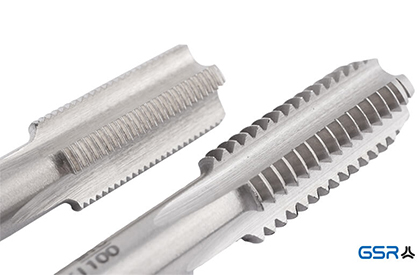 Internal Thread Cutting hand tap
Robustness
Rolled threads are at least as strong as cut threads. Rolled threads are stronger than cut threads if the female fasteners are not heat hardened. Rolled threads are stronger than cut threads if the female fasteners are not heat hardened because of the work hardening that occurs during processing. This provides a more corrosion resistant part.
Measurement
The dimensional and inspection requirements for female rolled threads are the same as those for cut threads. Internal threads must be inspected with a thread plug gauge and a cylindrical plug gauge to assess pitch diameter and small diameter.
The only difference is that internal rolled threads require a larger hole in the workpiece than those used for cut threads. The groove of the tap cuts the thread into the material rather than allowing the material to flow to form the threaded shape.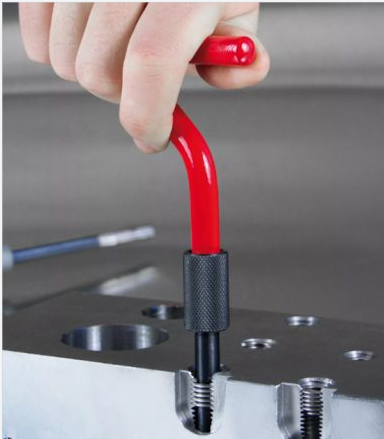 Number of threads
When internal threads are cut into the workpiece, the small diameter of the internal threads is flat between each thread. When internal threads are rolled, the material is displaced in the workpiece and the material is pushed outward to conform to the large diameter of the tap. The material flows sideways on the front and back sides of the tap, creating the small diameter of the internally threaded fastener.
The small diameter of the internally threaded fastener. As the material approaches the interior of the fastener, a small open valley is created at the root of the thread.
The size of the valley varies with the material being tapped and the size of the pre-tapped hole in the workpiece. Harder materials do not flow as easily as softer materials. At the same starting hole size, harder materials may leave a much larger valley than softer materials.
When the valleys are too large, they can cause the screw to crosslink because the male threads engage the valleys on a small diameter rather than in the actual thread shape.
There are good reasons to consider using both rolled and cut threads in internal threads for their own reasons. If you are looking for professional advice, please contact us for a solution and a quote.