All-wire Tap Wrenches and Zinc Die-cast Tap Wenches
In today's post, we take a closer look at adjustable tap wrenches. What is the difference between a zinc die-cast tap wrench and an all-wire tap wrench? Which one is better? Who is the steel version of a tap wrench for? When should I use a full wire tap wrench? What are the advantages of steel tap wrenches?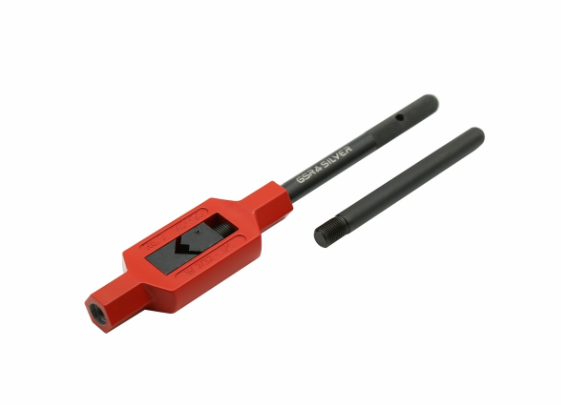 A short description on tap wrenches
A tap wrench is a clamping tool for cutting internal threads by hand. Adjustable tap wrenches have tap wrenches in their clamps. But basically any tool with a square shape can be clamped. The most commonly used tools are hand taps, reamers and screw extractors. In layman's terms, adjustable tap wrenches have a variety of names and designations. Very often, it is called a reversible tap or tap holder. However, the correct name according to DIN 1814 is: adjustable tap wrench.
The most important quality criteria for evaluating tap wrenches are: the reamer iron body and the machined material in the geometry of the handle, jaws and reamer iron body.
What is the difference?
As the name implies, the main difference between the two designs is the material of the base body. The main body can be made from steel in the investment casting process or from zinc die casting in the hot chamber die casting process.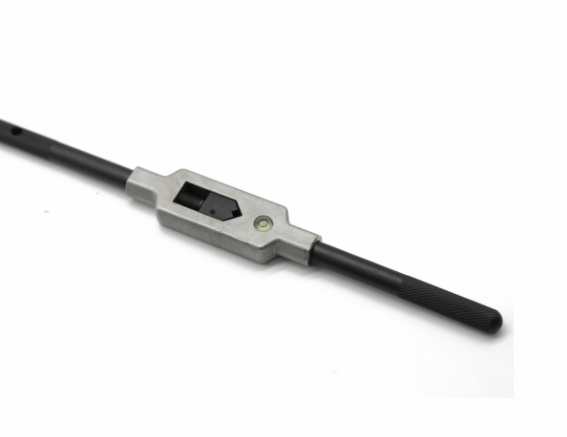 Tap Wrench No.2 Steel Material High Torque
Why do I need a centering eye?
The centering eye is a product innovation of GSRIC and is basically a leveling device embedded in the body of the tool. The level helps to calibrate the all-steel tap wrench plumb and true.
This product innovation is unique due to the high quality craftsmanship of the body geometry, handle and adjustable jaws. As a result, higher torque is achieved. The integrated centering eye also ensures more precise alignment and better thread cutting. You no longer need to align angles. An advantage that leads to fewer errors, especially for larger and more expensive tap diameters. Skewed threads can lead to tool breakage and workpiece breakage.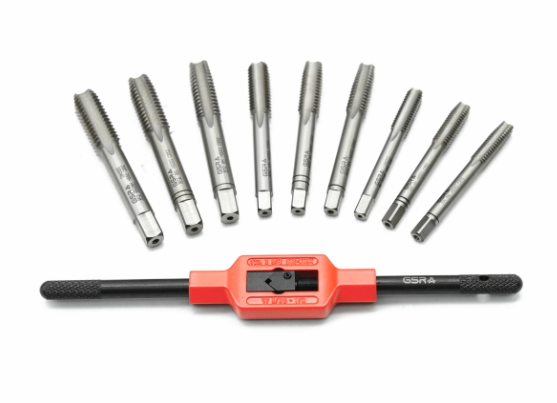 Application of the centering eye full taper wrench
The use of a full taper wrench with centering eye is very simple. The tap is held securely with the help of the adjustable jaws. The jaws are prevented from rotating by means of cotter pins. Place the tap wrench, including the tap, on the core hole. When tapping, you can cut 2 - 3 turns until the tap is held/gripped. While continuing to rotate, center the vial bubble to align. Now complete the cutting thread.
Silver full wire tap wrench with centering eye and 4 product features.
Steel body: precision cast and powder coated
Handle: non-slip
Jaws: Adjustable and corrosive
Centering eye: for plumb alignment
Please contact GSR if you need any help, and we offer great solutions for you.