HSS and HSS Co Annular Cutter
Core drills are used in core drilling machines. They are cutting with the edges and do not chip the whole drilling diameter. Thus, the drilling time is reduced and the tool life pro-longed. With a drilling diameter of 100mm, a twist drill chips 650 % more material.
Core drills are mounted with guide pins which centre the drill. The core drill has spiral flutes and a special cutting edge geometry. Inner and outer edges are processed reciprocal.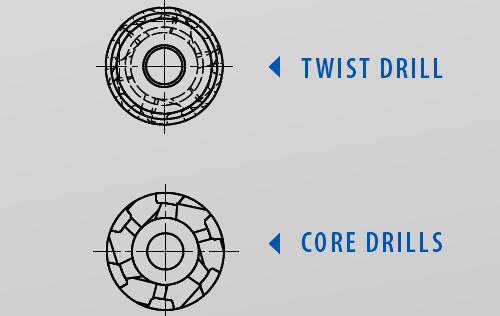 Core Drill.pdf